Filipe Freitas, Jazz Trail,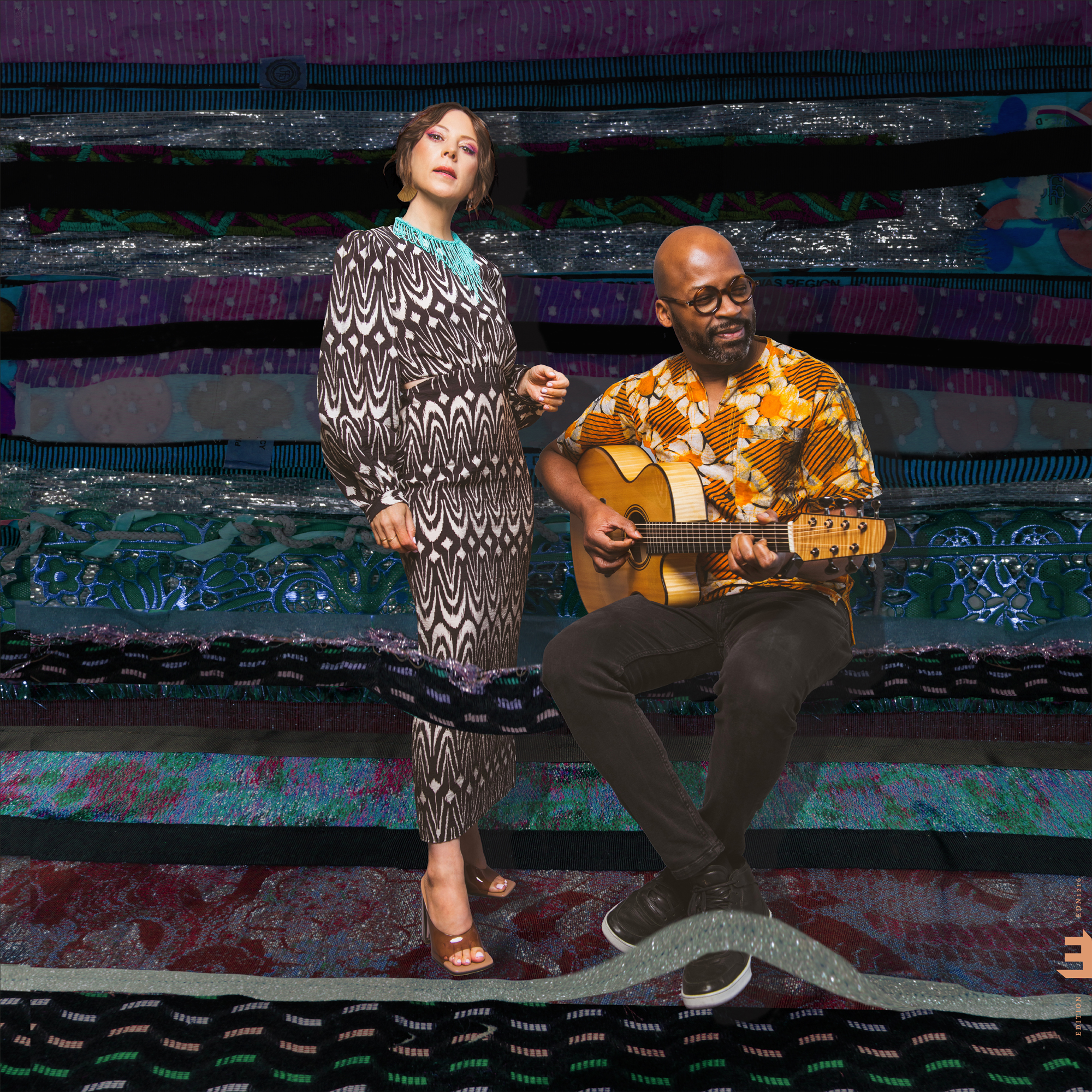 With Lean In, American singer Gretchen Parlato and Benin-born guitarist Lionel Loueke celebrate musical cultures in a successful pairing where they complement each other on 12 absorbing cuts. This session, a response to pandemic times, captures the two at the height of their abilities, embracing a world jazz vibe centered on West African grooves and rhythms. On specific pieces (including two wonderful interludes), the duo strategically used guest artists, elevating their instrumentality to another plane; they are drummer Mark Guiliana and bassist Travis Burniss.  
Penned by Loueke, the opening number "Akwê" and the fourth track "Okagbe" were retrieved from his creative jazz trio Gilfema's self-titled album (2005). The former piece is sung in Fon (the indigenous language of Benin) - with two voices in perfect consonance - and features brilliant guitar work, which, delineated with expert riffage, provides the contagious rhythm; the latter number, seductively expressed in seven, was shortened into an apt interlude that takes us to "Astronauta", a melancholic detour into Brazilian bossa with Portuguese lyrics. A touch of Afro-Brazilian color is also spotted in "Muse", whose tonal relaxation and English lyrics reminded me of Bebel Gilberto. This piece develops in nine with key changes and includes a captivating guitar solo.
Parlato excels on "I Miss You", an incisively percussive reading of Klymaxx's 1984 ballad. With the vocal backing of Loueke, her warm-toned voice carries a very pleasing lightness. The Afro-centric "Nonvignon", a Loueke tune, was previously included in her eponymous debut album from 2005, whereas a new cut, "Painful Joy", has concurrent wordless vocals tracing a poignant melody that lets emotions flow naturally. 
The duo co-wrote the impeccably layered title track with Guiliana, and the order the musicians enter here reflects how this piece came to life. The drummer's energizing rhythms lock in with Travis' bracing bass lines on "If I Knew", a kinetic work powered by a funky groove, crisp afrobeat, electric wah-wah currents, a gorgeous chorus, and an alluring synth effect released by Loueke's guitar during his burning improvised statements.
With a strong collaborative work that spans 20 years, Parlato and Loueke are both multilingual in a musical sense. They explore the plights and points of their inspirations in duo for the first time, searching for beauty and distinguishing themselves in sound and language.
Label: Edition Records, 2023
Personnel - Gretchen Parlato: voice, percussion; Lionel Loueke: guitar, voice, percussion // Guests - Mark Guiliana: drums, percussion (#3,6,7,9,11); Travis Burniss: electric bass (#3,6,11); Marley Guiliana: voice (#3,6,12); Lisa Loueke: voice (#3).
Favorite Tracks:
02 - I Miss You ► 03 - If I Knew ► 07 - Muse