by John Murph, Downbeat, May 2023
"rainforests of sonic wonder — a superb album"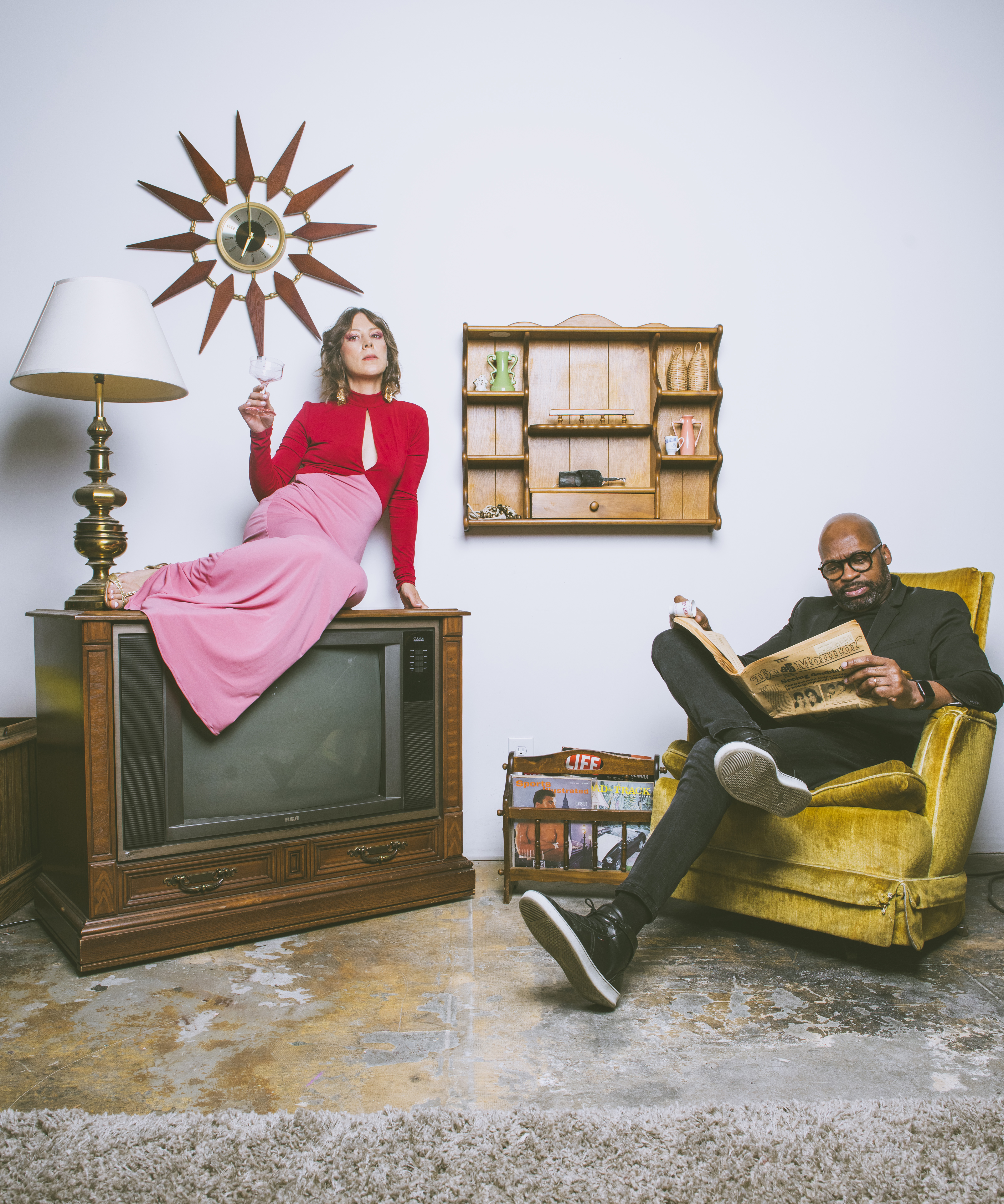 The artistic accord between Gretchen Parlato and Lionel Loueke can be compared to one Billie Holiday shared with Lester Young. Why? Because it's so winning and absorbing. And it manifests with such unforced, imaginative grace.
Parlato and Loueke's musical bond traces back more than two decades when they recorded for the ObliqSound label. Because of their respective idiosyncratic musicality — Parlato's hushed singing, chirps, clicks and other percussive vocal techniques; Loueke's rhythmic brilliance and intriguing textural harmonies and languid melodicism — the dynamic duo often create rainforests of sonic wonder. Their aural universe expands sublimely on a few cuts with help of drummer Mark Guiliana, bassist Burnis Travis III and additional vocalist on Lean In, a superb album that surprisingly marks the first official duet recording between the two.
The album's title suggests a gentle invitation because, together and separately, the artistry compels listeners to lean in for the diaphanous sensuality of their music. Such is the case with the opening composition, "Akwe," a joyous West African piece, written by Loueke, that's marked by gossamer, intricate passages and billowy melodicism. The same splendor occurs on their makeover of Carlos Pingarilho and Marcos Vasconcellos' ballad "Astronauta" and Loueke's lithe "Non Vignon."
Nevertheless, Parlato and Loueke underscore Lean In with post-pandemic Black Lives Matter uprising themes that encourage individualized introspection and forging more meaningful and intimate bonds amongst kindred spirits.
Saudade permeates Parlato's music. And when paired with the still lingering sense of longing — particularly for those who have lost loved ones during the pandemic and/or racially motivated injustice — with the amorous affairs of the heart, the results are mesmerizing.
With glimmering rapport and supple ingenuity, the glamouring power of Parlato and Loueke's deepening partnership captured on Lean In seduces with each listening.