It's how music began: a voice and percussion. Basic, intimate, powerful.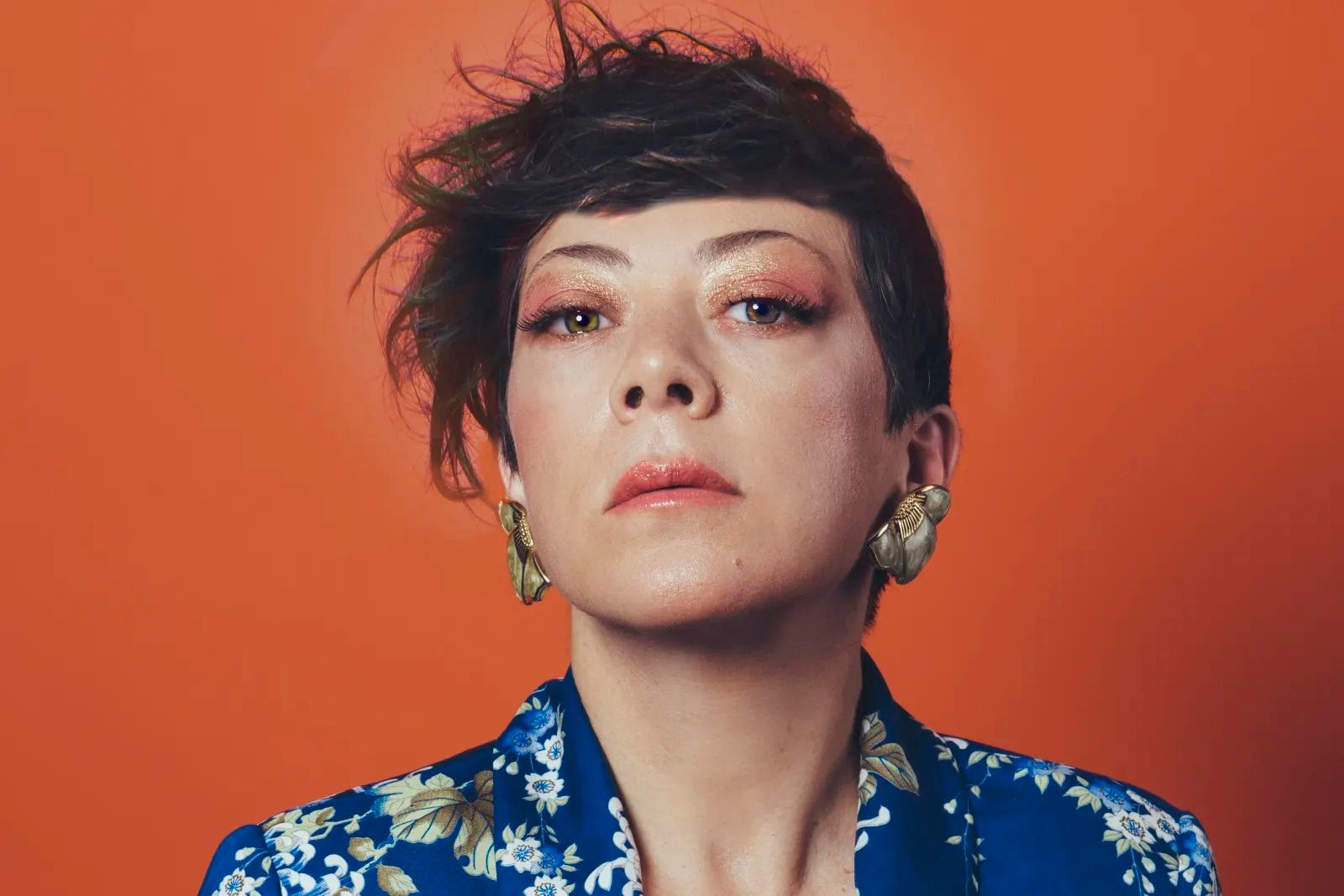 The coronavirus lockdown laid waste to the plans of jazz vocal star, Grammy nominee Gretchen Parlato. But in isolation at home in Los Angeles, with partner Mark Guiliana on drums, she's finding joy in simplicity. 
And on Saturday, she's sharing that joy with Australia, in an exclusive streamed performance for a virtual jazz festival called These Digital Times, organised by the Melbourne International Jazz Festival (which was to have kicked off this week). 
Plus, you can check out their LA home, decipher the book titles (is that a Miles Davis biography?), admire the nicknacks on the shelves, note the inspirational little framed posters declaring "let go" and "love is every step". 
"It kind of makes you think of what's really necessary [to create music]," Parlato says, over the phone from LA, of the request from the festival to deliver a set from their living room. 
"I like the idea of stripping something down, finding a way to execute a song and deliver it so that people hear it in a way they haven't before. 
"Even when there are songs people might know with more harmony... maybe now they pay more attention to the melody, or the lyric, or the groove. It's like a 'first music' idea. We had a good time putting the whole set idea together and executing it." 
Guiliana had a professional set-up to ensure the video and sound were high quality. But still, says Parlato, "it feels just cosy, and more intimate to be actually, visibly in our living room. It felt like we were playing for ourselves."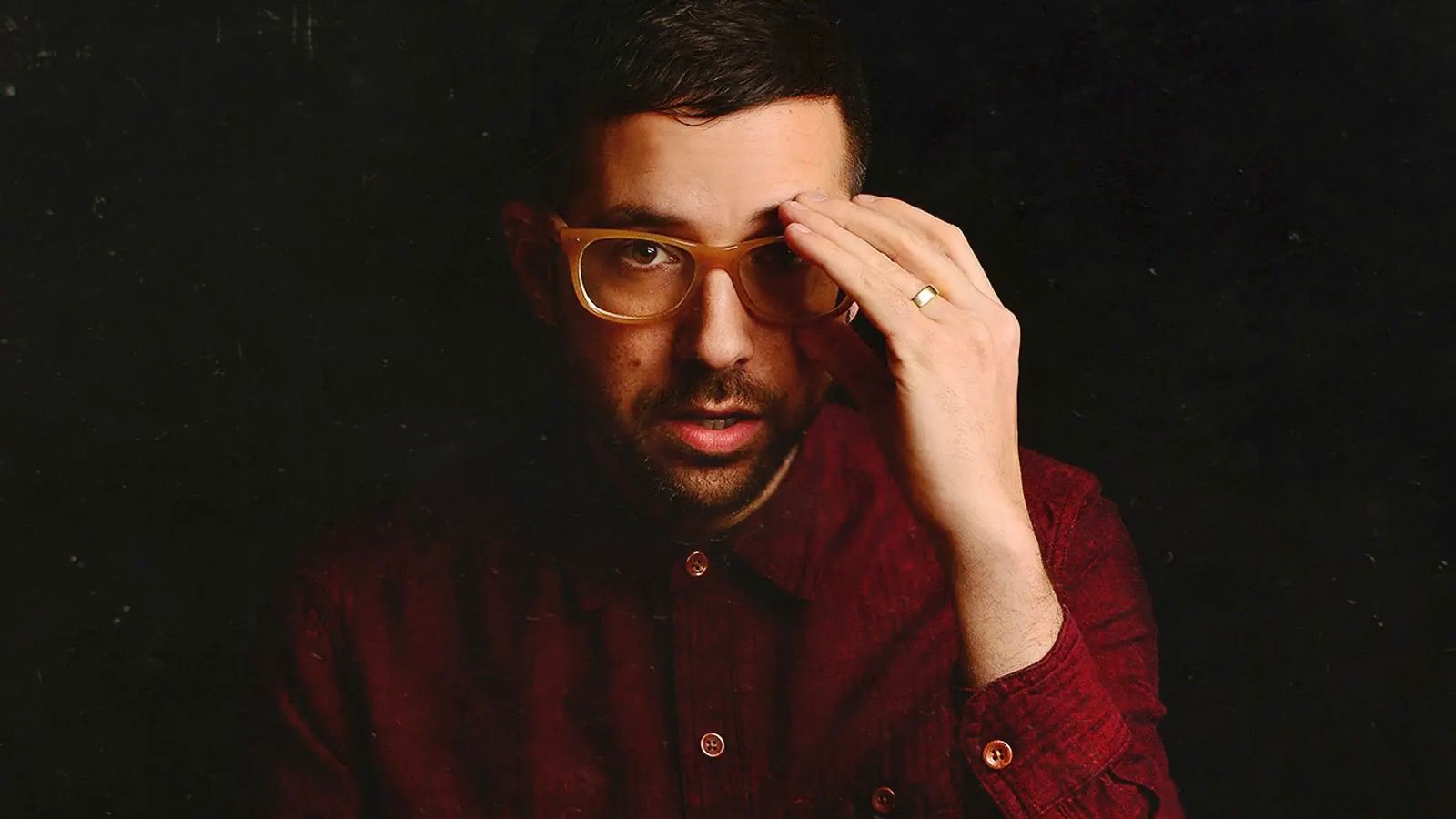 It was also a first for the couple. 
Parlato has won national and international awards, been nominated for the Best Jazz Vocal Album Grammy, performed at Carnegie Hall, Hollywood Bowl, London Jazz Festival, with jazz greats such as guitarist Lionel Loueke, saxophonist Wayne Shorter and pianist Herbie Hancock. Guiliana is a sought-after drummer and composer who appeared on David Bowie's final album, Blackstar. 
But they'd never performed together alone. 
"We were asked to create a duo performance and we realised that we could," laughs Parlato. "It's funny, one of those things, when something's right in front of you sometimes you don't take advantage of it." 
The set has original music written by Parlato, some from past albums and repertoire, plus new material chosen for this event. 
Guiliana says he misses the surge of creativity that comes from playing with the wider musical community — the "ultimate reward". But he's come to realise that when lockdown ends "we will miss this time". 
"So I'm trying to make the most of it, and work on music... maybe now is a good time to stockpile some ideas." 
Parlato says they've found a balance in lockdown as a family, with her mother in a flat across the backyard and their six-year-old son learning at home. 
"I feel I'm really able to enjoy this, to be honest," she says. "There's something about being a creative mother - when you have no choice but to stay home it forces you to figure out how to be creative at home and make that work.
"I enjoy the solitude and being cosy together. And for the performing part, it just feels like you're in a studio. As performers there's a lot we get from a live show, but equally we can thrive off really hunkering down and creating." 
At the same time, though, "I'm glad that we can be part of [These Digital Times]. Even just for a set, an hour, some time to be taken to another place is very necessary right now."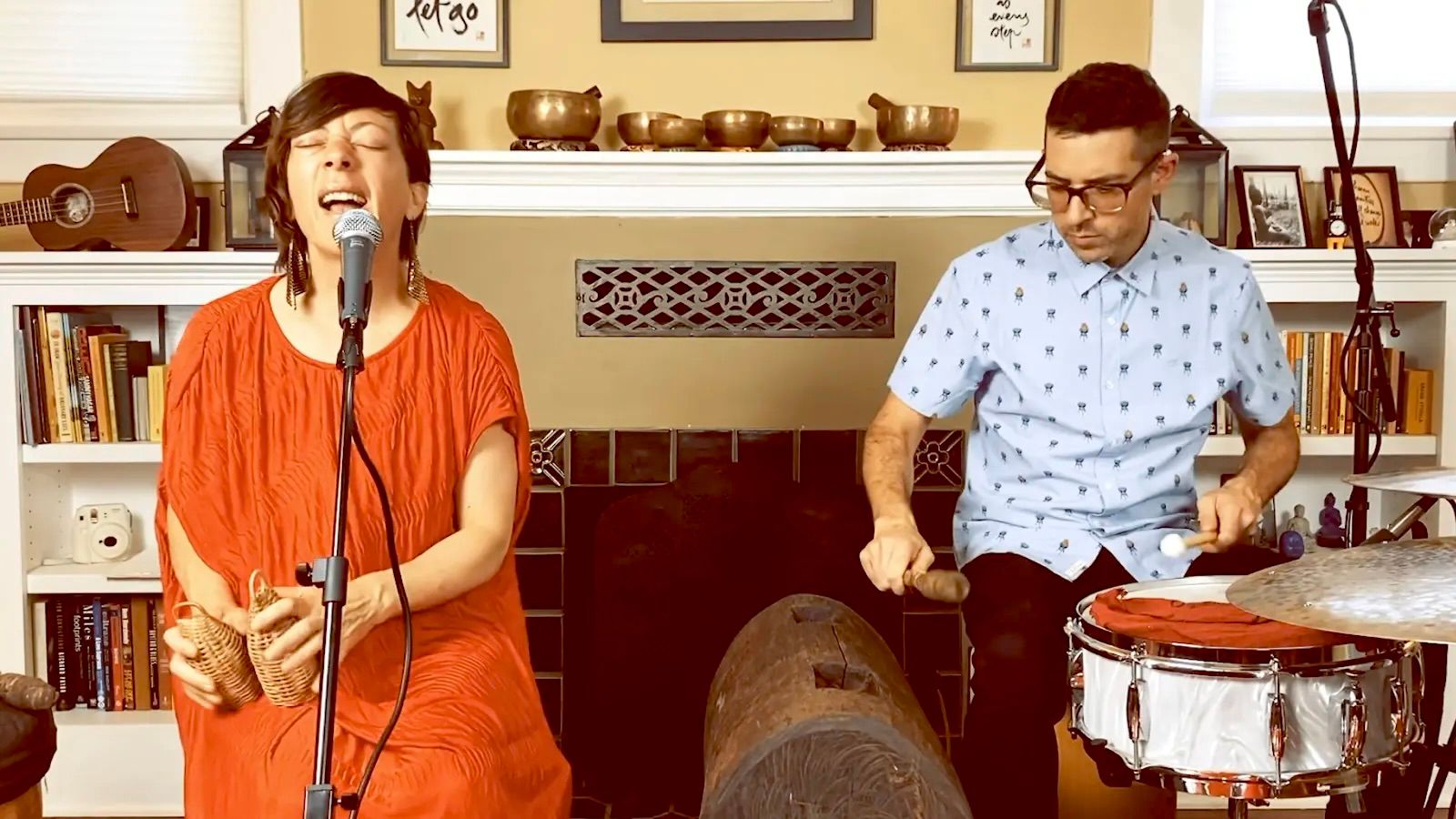 From this week the Melbourne International Jazz Festival was due to present its 23rd festival with more than 500 artists. Instead they've curated the free online event, including entertainment for kids, a career development panel for artists, performances from emerging artists and big names such as Italian violinist Luca Ciarla and Kate Ceberano. 
It streams to YouTube from midday to 10.30pm Saturday - find it via melbournejazz.com
By Nick Miller