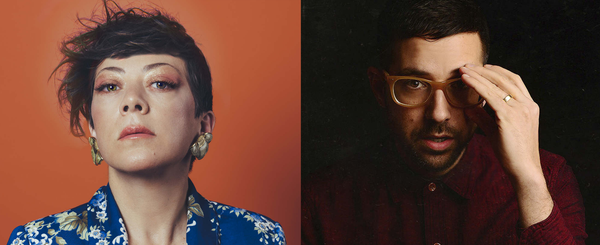 It's how music began: a voice and percussion. Basic, intimate, powerful.
The coronavirus lockdown laid waste to the plans of jazz vocal star, Grammy nominee Gretchen Parlato. But in isolation at home in Los Angeles, with partner Mark Guiliana on drums, she's finding joy in simplicity. 
And on Saturday, she's sharing that joy with Australia, in an exclusive streamed performance for a virtual jazz festival called These Digital Times, organised by the Melbourne International Jazz Festival (which was to have kicked off this week). 
Plus, you can check out their LA home, decipher the book titles (is that a Miles Davis biography?), admire the nicknacks on the shelves, note the inspirational little framed posters declaring "let go" and "love is every step". 
"It kind of makes you think of what's really necessary [to create music]," Parlato says, over the phone from LA, of the request from the festival to deliver a set from their living room. 
"I like the idea of stripping something down, finding a way to execute a song and deliver it so that people hear it in a way they haven't before. 
"Even when there are songs people might know with more harmony... maybe now they pay more attention to the melody, or the lyric, or the groove. It's like a 'first music' idea. We had a good time putting the whole set idea together and executing it." 
Guiliana had a professional set-up to ensure the video and sound were high quality. But still, says Parlato, "it feels just cosy, and more intimate to be actually, visibly in our living room. It felt like we were playing for ourselves."