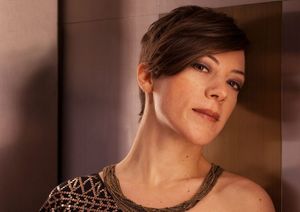 Singer Gretchen Parlato sweeps aside her fears on The Lost and Found
Interview with Kara Manning, Jazziz Magazine 
"The theme just kept unraveling of the lost and found... light and dark, good and bad. It's always a cycle. Just when you think you've figured it all out, something happens that knocks us off balance." 
In depth interview includes the process of working with Robert Glasper, the Monk Institute, also interviews with Glasper, Esperanza Spalding, Tierney Sutton.